Buying an example of your custom college essay is ethical
Do you hesitate to purchase papers written by someone else for fear that it is considered an act of academic dishonesty? We can guarantee that cooperation with any of our writers is ethical. When you ask for help to address any topic that is difficult for you, one of our writers will complete a paper at your request. Then you can use it as an example when completing your own essays. Cooperating with professional writers online works similar to hiring a tutor—you ask for help and a specialist suggests how best to write your paper. You can even ask your writer to explain everything important about your essay. We call this feature Smart paper. This way you can understand your topic better and efficiently cut time on producing your own writing. Buying essay examples written according to your custom instructions is a legal and ethical way to improve your own writing and use your self-study time effectively.
We write custom essays fast and deliver them on time
To make our assistance as useful as possible, we consistently work fast. If you ask us to write your essay, we can complete it within 4 or 8 hours. When placing an order, you can choose the deadline you prefer, and we will find a writer ready to finish your task on time. You can rely on us in case your essay is urgent. However, you can give us days or weeks to complete your homework if you want to keep the price of your essay cheap. The longer your deadline is, the cheaper your essay will be.
In getting help from our writers, you don't need to worry that your essay will be delivered too late to submit your homework on time. When asking for our assistance, tell us the deadline and we do our best to adhere to your time frame. About 98% of our papers have been delivered to students before the deadline, so you will most likely get yours on time as well. In the event that your essay does arrive late, we will give you a refund to compensate for this inconvenience. Choose our easy essay writing service, and you will get essays tailored to your instructions delivered promptly.
An affordable essay writing service
You don't need to spend a fortune on getting help with your college papers. Prices for our essay service start at $10 per page for a high-school essay with a 14-day deadline, which is slightly less than the market average. But at the same time, you're paying for professional help from top experts in the industry. Custom essay writing is an affordable service, and our flexible pricing policy allows you to save money by switching to a longer deadline. So if you want to get high-quality assistance at low cost, then make sure to order it in advance!
If you want to get the most out of our essay writing service, you can add some special features in addition to standard paper writing. For instance, Writer's samples gets you 3 papers from an expert assigned to your order. Check them to see whether their style of academic writing works for you. If you ask for Smart paper service, our essay writers will explain all the key points in your paper. We can also send you Copies of sources used in your paper.
How to use our custom essay writing service
Purchasing a paper from our website is super easy. First, you need to fill out the order form. Answer the prompts and give your own instructions, telling us what needs to be done. Instead of simply putting, "Show me how to write my essay / case study / capstone project/ etc." we strongly suggest being clear and specific. For example: "I need you to help me write an admission essay. It has to include A, B, and C. I would like to focus on this particular aspect." Next, create an account using your email address and set a new password. If you already have an account, you can simply log in. Finally, pay for your custom essay using a safe method. We'll start processing your order right after we receive your payment.
Chat with your custom essay writer
Our service allows you to message your personal expert while they're working on your order, so you can easily clear things up if there are any issues. It's also very convenient if you want to settle on the topic for your paper with your expert before they actually start writing it.
Also, we offer 24/7 customer support, so feel free to contact us if you have any questions.
Get quality guarantees when you buy a custom essay online
Here at EasyEssay.com, we care about our customers' experience. How do we ensure the top quality of our paper writing service? By knowing that you'll be compensated properly if you're not satisfied with the result. In addition to confidentiality and zero plagiarism guarantees, we also offer: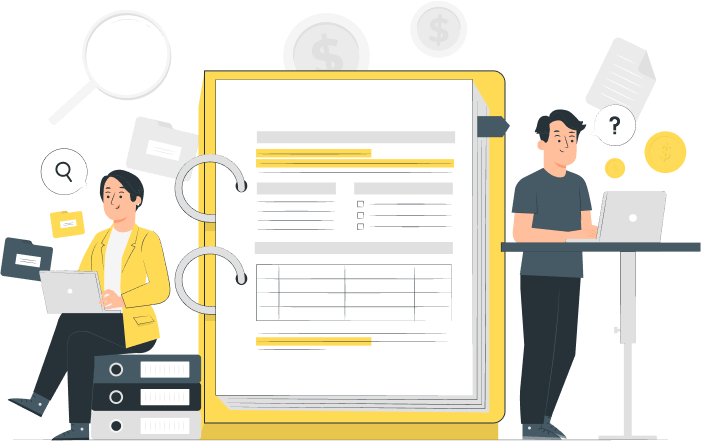 Free revisions
If you place an order, saying, "Write my paper following specific instructions," but your expert fails to complete the task, you can ask us to fix it for free. This option is available before you approve your order and within 7 days after the approval. Also, please note that you can't change your original instructions. Otherwise, you'll have to pay your writer for the extra work.
A money-back guarantee
If asking for a revision is not a viable option in your situation, you can ask us to give you a refund, and we'll compensate you for the inconvenience. This option also works if you want to cancel your order. The amount of the compensation may differ depending on your particular circumstances.